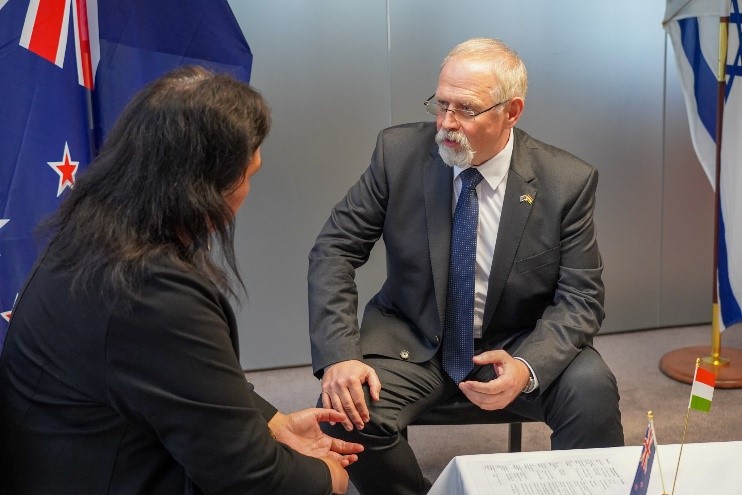 Mihi Whakatau by H.E. Nanaia Mahuta provides great opening for bilateral stocktaking and brainstorming on future opportunities
Altogether ten Ambassadors, recently posted to Aotearoa, New Zealand, had the distinct honour to be formally received by H.E. Nanaia Mahuta, Minister of Foreign Affairs and Trade (MFAT) and her team on December 16. While also enjoying a heartfelt Mihi Whakatau (official greeting) in the Beehive, Ambassadors had the opportunity to mingle with colleagues and to address the Minister on bilateral issues. Amb. Zsolt Hetesy suggested steps to implement the 2017 Memorandum of Understanding between the two Ministries focusing on the political and economic, as well as the cultural pillars. The EU-NZ Free Trade agreement, our upcoming anniversary of the establishment of diplomatic relations, as well as Hungary's EU presidency in 2024 are just a couple of stepping stones that we could utilise for our mutual benefit. The Ambassador and the Minister agreed to explore opportunities to cooperate in the multilateral fora on sustainable development and the fight against climate change.
Your Excellency, thank you for the very special welcome!