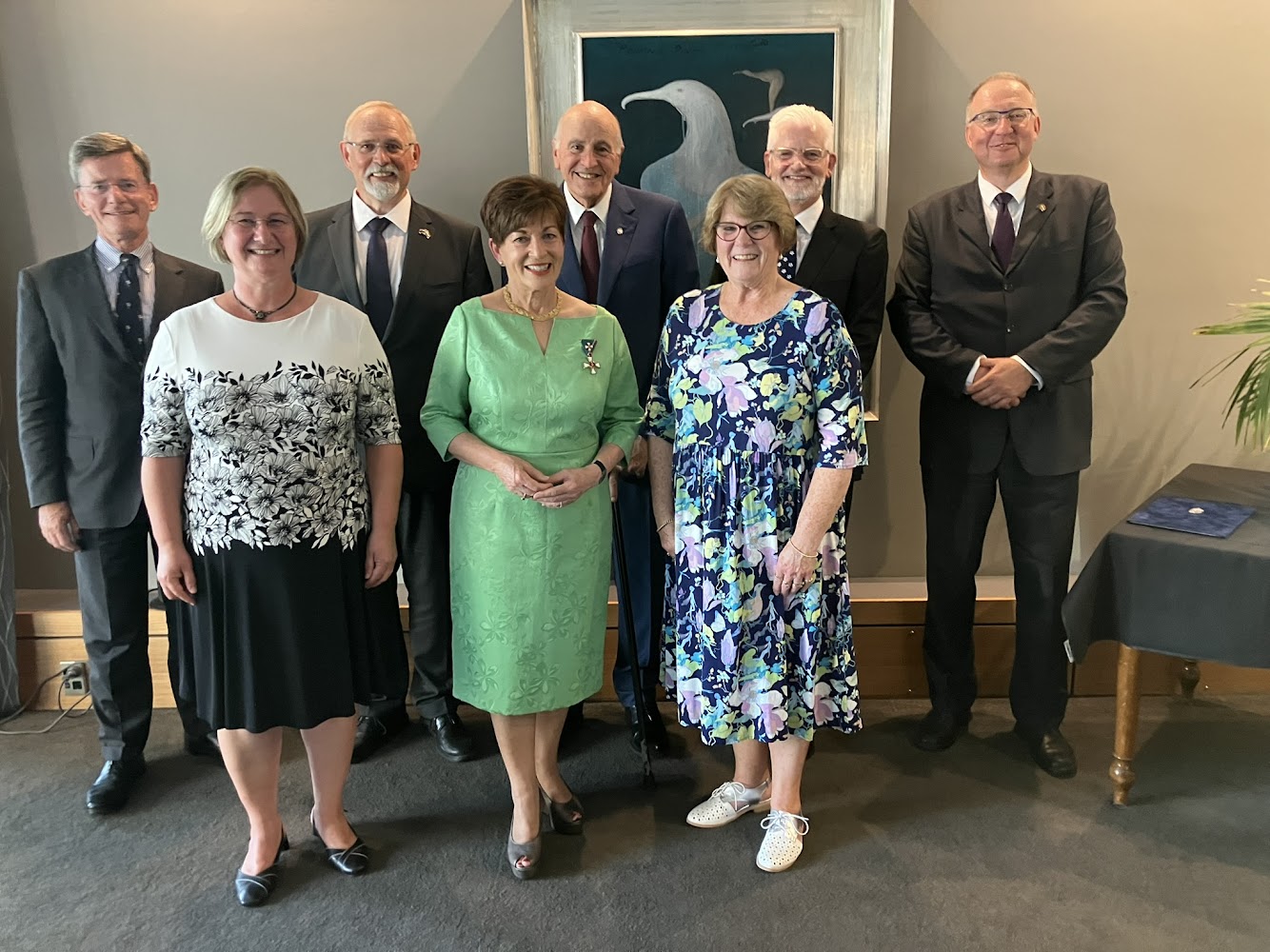 It was our great honour to hand over the Hungarian Order of Merit, Commanders Cross to Dame Patsy Reddy,
The state honour was bestowed upon the former Governor-General of New Zealand for her activities in the development of Hungarian-New Zealand relations by then President János Áder. Dame Patsy's five year tenure were the most formative years in our bilateral relations with the first ever visit of a Hungarian president in New Zealand, opening of the Embassy in Wellington and the marked enhancement of trade and economic relations.
We spent a wonderful evening at the Wellington Club on 25 January, with the former Governor-General, her husband Sir David Gascoigne, as well as friends and colleagues of Dame Patsy. They included Chris Finlayson, former Attorney-General of New Zealand, the Governor-General's Official Secretary, Gregory Baughen, and her wife, Kerry Baughen.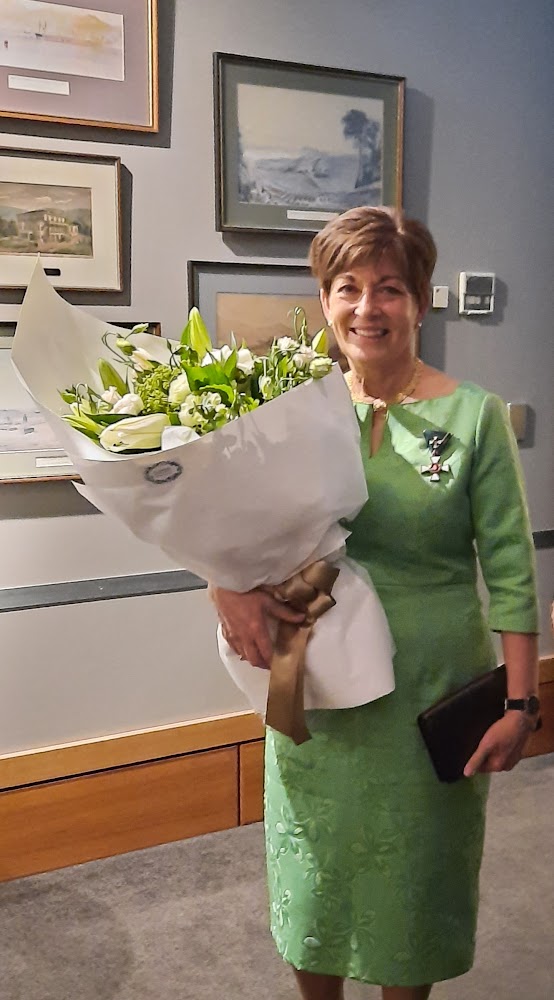 ​