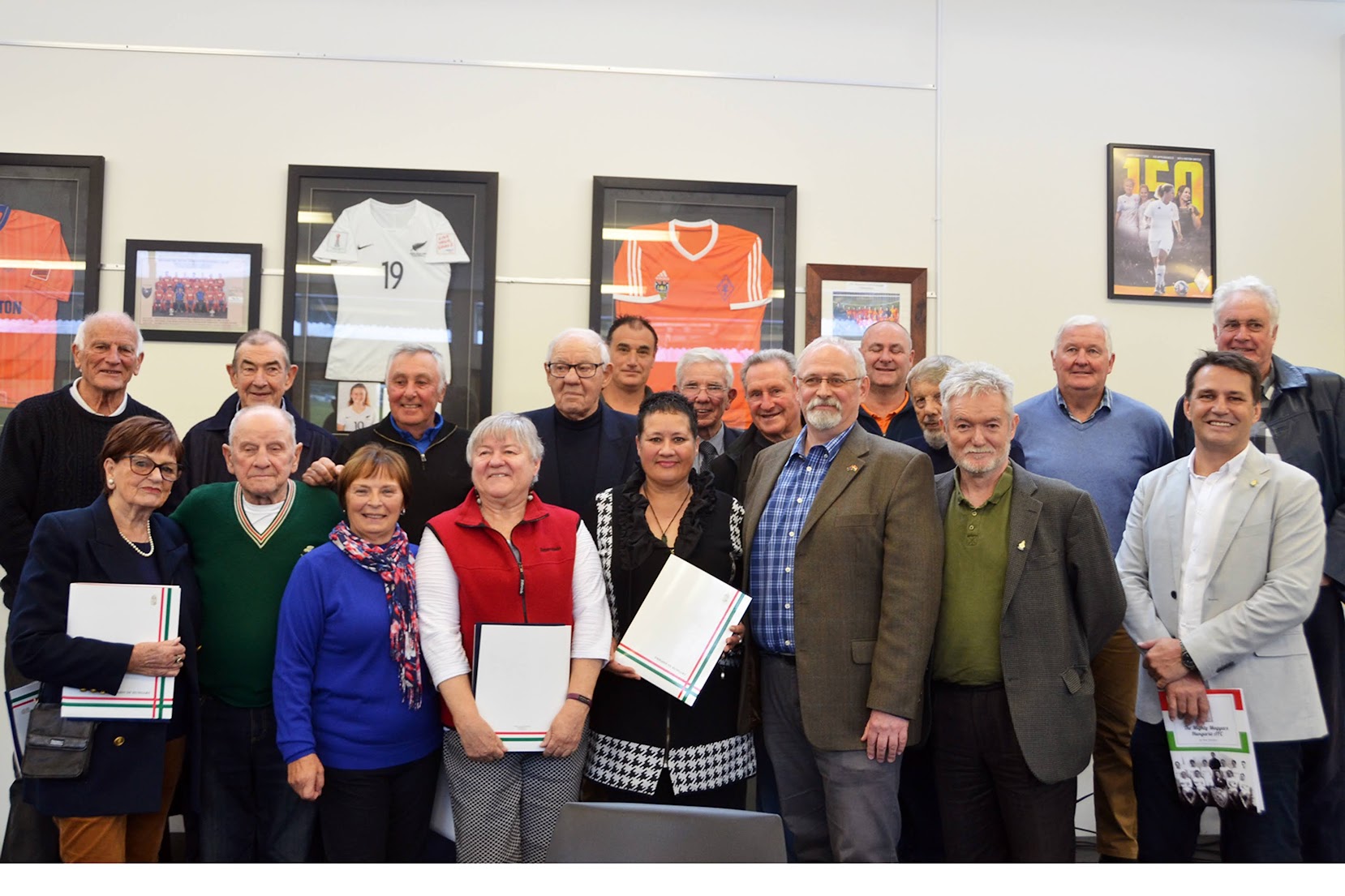 The only Hungarian football club in New Zealand, Hungaria, was founded in Wellington 60 years ago. Ten years later, the women's team was one of the initiators of the women's football association. They are the first sport ambassadors of Hungary in New Zealand.
On June 25, together with the legal successor Wellington United Football Club, we welcomed, in Newton Park, the players and managers of the Hungaria Football Club men's team, founded in 1962 and the women's team, founded in 1972. Hungaria, founded by refugees of the '56 Revolution in Hungary, brought flair to New Zealand football, and the women's team played a decisive role in the creation of New Zealand women's football league.
The eighty-person event was attended by the Mayor of Wellington, His Worship Andy Foster, the vice-president of the New Zealand Football Association, Scott Moran, Club President of WU, John Dow, and other dignitaries. A highly successful panel discussion also took place with players representing different eras of the club.
For the occasion, WU and the Embassy published an anniversary book entitled "Mighty Magyars" presenting the history of the Hungária Football Club. WU uses the old Hungaria jersey as the team's "away" kit for the season. The management of the club recognized Mária Papp's performance with a "lifelong member" award. As part of the event, Amb. Zsolt Hetesy presented Certificates of Honor, a book on Ferenc Puskás and the anniversary book to the former players and managers.
Go Wellington United, Hajrá Magyarok!