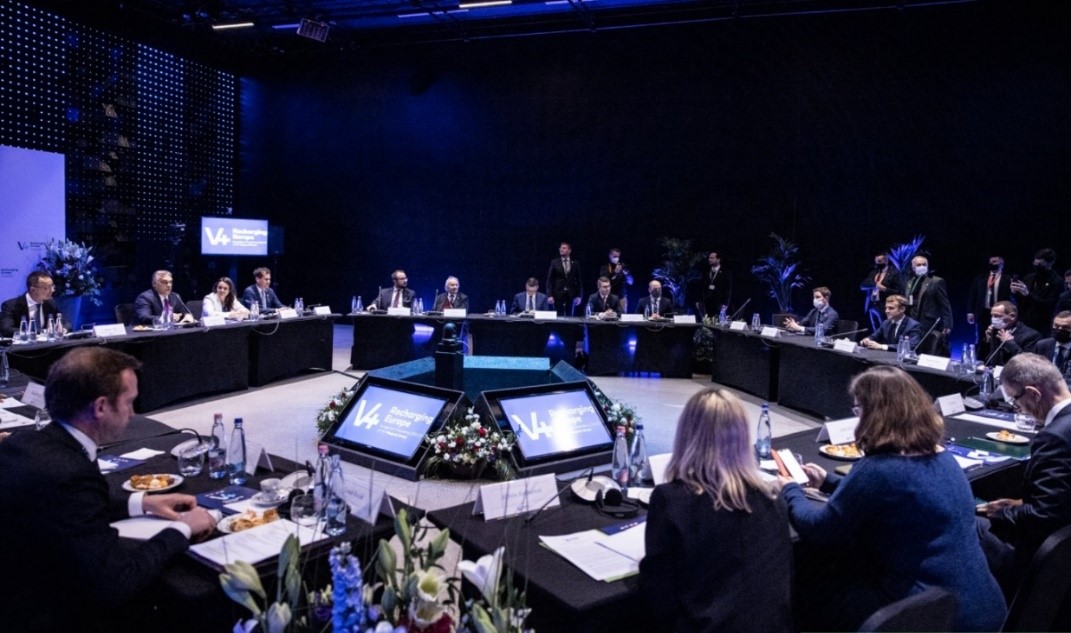 On 13 December, French President Emmanuel Macron took part in the Visegrád Group + France Summit organized by the Hungarian Presidency.
The meeting took place just weeks before France takes over the rotating Presidency of the Council of the EU on 1 January. It focused on important European issues, including the Conference on the Future of Europe, climate and energy policy, migration and effective border protection. The French president stressed, that a more efficient energy policy is an important strategic goal, and that in the long term, nuclear energy is needed alongside renewables. The V4 leaders reiterated the importance of nuclear energy and the transitional role of natural gas in substantially contributing to greenhouse gas reduction and energy security in the decades to come. The V4 also stressed that the energy sector will be key in reaching the ambitious climate objectives - such as net greenhouse gas emission reduction of at least 55% by 2030. In order to succeed, the EU has to ensure energy security and the affordability of energy for households and industry alike.
The French President also highlighted the importance of improving the protection of external borders and allowing migrants to be returned to their countries of origin, if necessary. Concerning the Eastern borders of the EU, the Visegrád Group Prime Ministers expressed their solidarity and further support to Member States as they protect the EU as a whole. They have confirmed, that all effective external border control measures, including physical border barriers, should be at the forefront of actions and therefore, must be underpinned by adequate EU financial support. The V4 leaders also supported establishing partnerships with countries of origin and transit, to reduce the number of migrants attempting to enter the EU illegally.
There was a broad understanding among the French President and the Prime Ministers of the Visegrád countries that it is time for the EU to take more responsibility for its own security, and reinforce its capacities, capabilities and resilience to address security threats. Furthermore, the leaders emphasized fostering synergies between civil, defense and space industries, with a view to strengthening the technological and industrial base of Europe's defense.